Choose the perfect vacation rental
Save up to 22%
Best Vacation Home Deals in British Columbia
Recommended Vacation Rentals in British Columbia
Find your perfect vacation rental in British Columbia: from $67 per night
Vacation rentals with Wi-Fi
Apartments and vacation rentals with a kitchen
Vacation rentals with a fireplace
Popular Rental Amenities in British Columbia
You will have a large selection of vacation rentals to choose from if you are looking for a property including a pool in British Columbia. Hotel rooms with pools in British Columbia are a great option for groups of 4 and have an average cost of $331 per night. In British Columbia, nearly half of the vacation rentals offering a pool are situated close to the water.
Price and Availability Index in British Columbia
Vacation Rental Price Information in British Columbia
The graph shows average prices of rentals in British Columbia for the next twelve months. Prices rise in December and reach an average of $377 a night (12/11 - 12/18), making it the most expensive time to book a rental in the next 12 months. The week with the lowest average prices is in October (10/8 - 10/15).
Rental Availability Information in British Columbia
Check out the graph above to find out how many accommodations are available in British Columbia(in %). It is in December that you will find the week with the least available rentals (12/25 - 1/1). It is easier to find a rental in a week of April (4/9 - 4/16), as only 28% of the accommodations are booked.
The Weather in British Columbia
7-Day Weather Forecast in British Columbia
At BC Cabin Rentals, Some of Canada's Best Scenery Awaits
British Columbia, a haven for nature lovers, boasts a plethora of charming holiday homes. Tucked far away from the hustle and bustle of modern life, BC cabin rentals are perfect for absorbing the area's stunning natural beauty. And for those who prefer more cosmopolitan living, there are always the modern apartments of Vancouver.
Where to find the best food in British Columbia?
Craft Beer and Seafood in British Columbia
Travellers with a taste for the finer things in life will find there's much to love about British Columbia, known for having some of the best food, craft beer, and wine in North America.
Foodies and craft beer lovers will want to explore Vancouver's culinary scene. Dig into delicious, fresh sushi and other seafood, washed down with a local brew – BC's craft beer scene may be the best in Canada, and possibly the world. Oenophiles will also be spoiled for choice, with BC's wine country and nearly a thousand wineries within their reach.
While BC boasts plenty of modern favourites, there's also plenty of traditional local cuisine to get your lips around, too. If you're visiting Nanaimo on Vancouver Island, make sure you try a Nanaimo bar, a simple yet delicious dessert that's been a local favourite since 1953. And if you're visiting during the winter, a bowl of West Coast fish chowder will help keep you warm.
What are the best activities for families in British Columbia?
British Columbia With Children: Nature and Museums
As you might expect from this adventurous corner of the world, stays at BC vacation rentals can be just as enjoyable for children as for adults. Whether they're running around Vancouver's playgrounds or exploring nature, they'll always be entertained.
Vancouver, which effortlessly blends the outdoors with big-city living, is a treasure trove of family day-trip options. If your little ones are feeling curious, spend the afternoon enjoying the hands-on exhibitions of Science World. Meanwhile, animal lovers will relish the chance to get up close to the Vancouver Aquarium's many creatures, and for some fresh air and adventure, head to Vancouver's fantastic Stanley Park.
The most memorable moments, however, may be had while exploring BC's natural beauty. If you've got a car, drive along the Sea to Sky Highway. Stop at the many awe-inspiring nature spots along the way, including Shannon Falls Provincial Park, home to BC's third-largest waterfall, and Alice Lake Provincial Park, perfect for a picnic and stretching your legs.
During the summer, Whistler hosts the Children's Festival, an annual event that features hands-on art activities, theatre shows, and play opportunities for the smaller members of your travelling clan.
Where are the unique attractions in British Columbia?
Skiing and Hiking in British Columbia
There's a reason Canada's westernmost province is hailed as one of the world's greatest vacation destinations. Here, nature is sublime, extensive, and accessible. From the mountains of Whistler to the shoreline of Vancouver Island, it's a landscape that invites locals and visitors alike to don their hiking boots, grab a camera, and get exploring.
Whistler is the most famous spot for outdoor activities in British Columbia. Around two hours' drive north of Vancouver, it's primarily a winter sports destination and offers some of the country's best skiing and snowboarding. However, it's still very active in summer, when its powdered slopes give way to hiking and biking trails.
If you like your outdoor activities more tranquil, yet still challenging, consider tackling the West Coast Trail, the iconic multi-day hiking trail that traverses the southwest edge of Vancouver Island. Along this route, considered one of the world's greatest hikes, you'll pass craggy coastlines, lush forests, beaches, waterfalls, and much more.
What are the best events and festivals in British Columbia?
Theatre and Fireworks Await in Vancouver
Somehow, British Columbia's reputation as an outdoor lover's paradise doesn't overshadow Vancouver's appeal – the highly regarded cosmopolitan city offers more annual cultural events than you can shake a stick at. From fireworks displays to food and theatre festivals, events in Vancouver are aplenty.
Vancouver's Celebration of Light, a four-day musical fireworks extravaganza, takes place during summer over English Bay. It attracts more than a million people and exudes a party atmosphere throughout the city.
There may be nothing better than Vancouver during the summer. The air is warm, everyone's happy, and it's when some of its best events take place. One such event is Bard on the Beach, a Shakespearean theatre festival that runs through the summer at Vanier Park. Since 1990, it's been a fine way to spend a summer's evening.
What is the typical price of a vacation home in British Columbia?
The starting price for Hotel rooms or House rentals in British Columbia is $67 per night.
What is the typical availability of Hotel rooms in British Columbia?
We found 21852 vacation homes in British Columbia available for your next trip.
What are the most popular vacation home amenities in British Columbia?
Many travellers are searching for internet, TVs, and yards when booking a vacation home in British Columbia.
How many Hotel rooms and House rentals can I find in British Columbia?
British Columbia has 21852 Hotel rooms and House rentals available to book.
Are there pet-friendly vacation rentals in British Columbia?
Finding a vacation rental in British Columbia that allows dogs is definitely possible, with 3,350 pet-friendly homes on offfer.
What's the best month to visit British Columbia?
The warmest time of year in British Columbia is July and August, with the nightly price of a vacation home starting at $67.
We list offers from thousands of providers, including: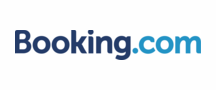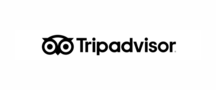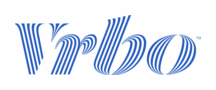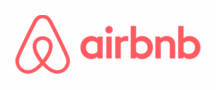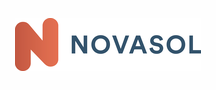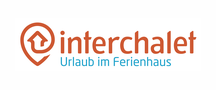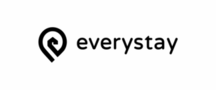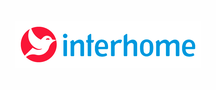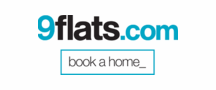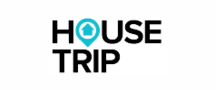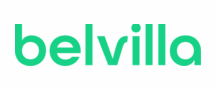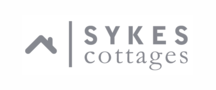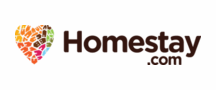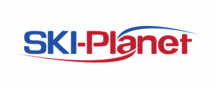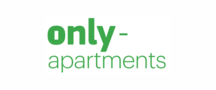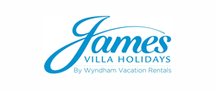 Explore More Vacation Ideas