Choose the perfect vacation rental
Top vacation destinations in California
Save up to 62%
Best Vacation Home Deals in California
Recommended Vacation Rentals in California
Find your perfect vacation rental in California: from $107 per night
Vacation rentals with Wi-Fi
Apartments and vacation rentals with a kitchen
Apartments with a balcony or patio
Popular Rental Amenities in California
Many vacationers pay a closer look at the vacation rentals offering a pool. More than half of the properties have one. Also, more Hotel rooms have pools than any other type of accommodation. They are an excellent choice if you go in a group of 3, as that is the number of people they can welcome on average. You can also find and book a property providing a pool near the water, which is the case for nearly a quarter of the rentals in this destination.
Price and Availability Index in California
Vacation Rental Price Information in California
We analyzed price data and rendered them in this graph, which shows vacation rental prices for the next twelve months in California. The most expensive week of the next 12 months is in December (12/18 - 12/25), where prices hit an average of $742 a night. On the other hand, in September you will find the cheapest prices (9/17 - 9/24). Prices this week are on average $462 a night.
Rental Availability Information in California
Check how busy California is with our availability graph. In a week of October (10/23 - 10/30), 46% of the vacation rentals are booked. It will be easy to find a rental that suits you in a week of April (4/30 - 5/7), as 75% of the rentals are still available.
The Weather in California
7-Day Weather Forecast in California
California Apartment Rentals Set You Amid Urban and Natural Wonders
California, one the largest US states, boasts a wealth of attractions for travellers the world over. Guests opting for glamorous California vacation rentals flock to Los Angeles, San Francisco, and Anaheim. Iconic attractions such as Hollywood, Disneyland, the Golden Gate Bridge, the Pacific coastline, and Malibu's beaches await.
How to get to California?
Getting to Your California Vacation Destination
Fly in for your California vacation to any of the operating ten international and domestic airports. California is huge, but travel is made easy in these simply fascinating airports—with art, shopping, and even spas. The Bay Area is served by San Francisco Airport and Oakland, while Southern California is served by LAX, John Wayne, and Ontario Airport. You and your family will enjoy the drive in your rental car to your vacation accommodation. This state is known for being a great destination for road trips. Have you heard of the legendary Highway 1 along the Pacific Coast? The sprawling network of roads and highways lead to countless adventures and surprising discoveries along the way.
Where to find the best food in California?
California's Cuisine: Where American Classics Meet Mexican Favourites
Food is big in California! Given its Mexican heritage, California's typical dishes and ingredients include burritos, carne asada, salsa, and pinquito beans. Also, as many of the country's foremost fast-food chains were established here, such as McDonald's, cheeseburgers, barbeque, and fries are certainly among California's staples. You'll find simple classics with a Californian twist, such as pizza topped with avocado, goats' cheese, Thai chilli, and basil.
Californian is also renowned for wine and beer. Wash down your meals with local beers such as Pliny the Elder and Lagunitas IPA, or sample renowned cocktails such as California milk punch (a mixture of milk and Jamaican rum), widely served at the state's bars.
What is the weather like in California?
The Weather in California, the Golden State
Due to its size, California has a wide range of climates. Although most areas are known for their warm and sunny days, climates can be subarctic or subtropical depending on where you are.
It tends to be cooler in coastal cities, such as San Francisco and San Diego, while summers are hotter and winters colder further inland.
The North sees more rain, and places like Sacramento are wet during winter but hot and dry in summer. An alpine climate in mountain ranges like the Sierra Nevada see snow in winter but mild summers.
In the East, deserts at higher elevations have hot summers and cold winters, while lower deserts have relatively frostless mild winters. Death Valley, which is located well below sea level, is known to be the hottest place on earth.
What are the top sights in California?
Explore California's Natural Wonders
Did you know that California has more national parks, historical sites, and monuments than any other state in the US?
The Yosemite National Park is known for its awe-inspiring, plunging waterfalls. Named a UNESCO World Heritage site in 1984, it has huge granite cliffs, dramatic valleys, and unforgettable nature. All on a gigantic space of 1,100 square miles! It's no wonder that over 4 million visitors flock here each year. Meanwhile, the Joshua Tree National Park enthralls with its freaky-yet-cool-looking trees that dot the land. Catch glorious sunsets over the grand desert rock formations.
Wine lovers can savour the experience of the Napa and Sonoma wine countries, with their more than 600 wineries. Besides a world-class culinary scene, Napa is known for its meticulously cultivated grapes, which produce wines that rival French produce. Enjoy tasting the wines while feasting your eyes on rolling hills, beautiful plains, and endless vineyards. The agricultural diversity of the fertile land remains one of Sonoma's greatest prides—and rightfully so. Enjoy it all from the comfort of your California vacation house.
What are the best places to discover the arts and culture of California?
California's Cultural Highlights
LA's Museums and Art Galleries
When you stay in Los Angeles, you'll be close to the city's many cultural venues. Go to the Museum of Contemporary Art, which showcases thousands of 20th-century paintings, and the Getty Villa, a vast museum displaying European paintings, sculptures, and decorative art dating back to the 15th century. For concerts, check out the open-air Greek Theatre and the Hollywood Bowl.
San Francisco's Museums and Art Galleries
San Francisco's cultural attractions are a close match for LA's. US art museums don't come much bigger than the San Francisco Museum of Modern Art (SFMOMA), which displays a vast collection of contemporary paintings, sculpture, photography, and media arts. Meanwhile, the San Francisco War Memorial and Performing Arts Center, one of the country's largest, stages opera, theatre, symphony, and classical music productions.
California's Free Spirit
There is wide acceptance of diversity in California and a love of innovative ideas. This is, after all, the birthplace of the 60s hippie movement, home to Hollywood, as well as some of the greatest artists in the world. So if art is what you're looking for, base yourself in Southern California where you'll find all sorts of wonderful outdoor art.
Located in the middle of the desert, Salvation Mountain is an art oasis by local resident Leonard Knight. Made entirely of adobe, straw, clay, and half a million gallons of paint, its combines religious scriptures with colourful flowers, trees, the sun, and birds.
Or check out the Integratron, a dome built in the 50s by George Van Tassel, a self-proclaimed UFO abductee who claims that the planet Venus's inhabitants gave him the instructions to build the structure. Supposedly capable of rejuvenation due to its magnetic fields, it proves that nothing is too eccentric for California.
What are the best activities for families in California?
Keep the Kids Enthralled at California's Matchless Theme Parks
Anaheim's Disneyland Park, one of the state's most famous family attractions, is the original Disney park. Packed with a plethora of thrilling rides, the resort also includes Disney California Adventure, which incorporates five Californian themed lands. Visit Hollywood Land's Hyperion Theater, a replica of the Los Angeles Theatre, to see Disney performances. For many, Disneyland Park is still the world's greatest theme park.
Universal Studios in Los Angeles, the perfect way to sample Hollywood at its finest, includes a plethora of thrilling rides based on famous films such as Revenge of the Mummy, Transformers: The Ride 3D, Harry Potter and the Forbidden Journey, and Flight of the Hippogriff. However, the Studio Tour of a Hollywood movie studio is Universal Studios' biggest highlight.
Where are the unique attractions in California?
5 Must-See Attractions in California
1. San Diego Zoo
One of the most popular zoos in the United States, San Diego is home to over 3,700 animals. It's one of the few places in the world to see Giant Pandas, as well as other endangered species.
2. The Getty Center
This exquisite art gallery boasts free entry for visitors to see a range of 20th-century artwork including Vincent Van Gogh's famous Irises painting.
3. USS Midway Museum
This maritime museum has been created on board an aircraft carrier, where you can learn about wide range of aircrafts used by the US military. There are also flight simulators.
4. Alcatraz
This former island prison is one of the most famous attractions in San Francisco, once housing some of the country's most notorious criminals, including infamous crime boss Al Capone.
5. Golden Gate Bridge
One of the most iconic structures in the world, San Francisco's Golden Gate Bridge is walkable by foot, and boasts incredible views of the city.
What are the must-see attractions in California?
California's Best State Parks for Hiking
With 280 state parks, and a wealth of nature preserves, the state of California offers a perfect opportunity for visitors interested in enjoying the natural landscape on foot.
Clear Lake State Park
The park is known for water activities and offers hiking, swimming, boating, fishing, and water-skiing. The state park has three designated hiking trails including the Indian Nature Trail, the Kelsey Creek Trail, and the Dorn Trail.
Jedediah Smith Redwoods State Park
Situated east of Crescent City, the park is named after Jedediah Smith, the first man to explore northern California. The park features approximately 20 miles of hiking trails, a visitor centre with exhibits, river access, and a nature store. It also has the world's largest coast redwood, which is 340 feet tall. The Boy Scout Tree, Stout Grove, and the Mill Creek Trail allow the visitor to enjoy the scenic redwood grove in the park's interior.
Big Basin Redwoods State Park
Located in the heart of the Santa Cruz County, this state park is the oldest state park in California and encompasses about 18,000 acres. Its most prominent attraction is the ancient coast redwoods, which are 1,000-2,500 years old. The park's 80 miles of trails pass through the ancient trees, magnificent waterfalls, and diverse wildlife, in landscapes ranging from chaparral-covered slopes to lush canyon bottoms.
What is the typical price of a vacation home in California?
The nightly price for accommodation in California starts at $107.
What are the most popular vacation home amenities in California?
When looking to book a vacation home in California, the most requested amenities include internet, TVs, and pools.
How many Hotel rooms and House rentals can I find in California?
California has 124919 Hotel rooms and House rentals available to book.
Are there pet-friendly vacation rentals in California?
If you're travelling with a dog, over 18% of vacation rentals in California are pet-friendly.
What's the best month to visit California?
When booking accommodation in California, remember that the rainiest months are usually March and December, with July often being the sunniest.
We list offers from thousands of providers, including: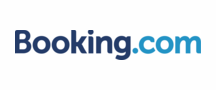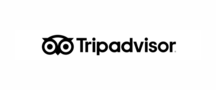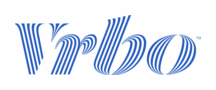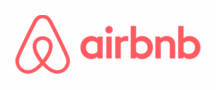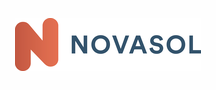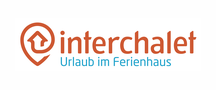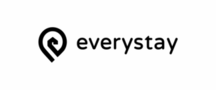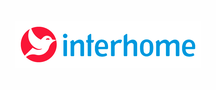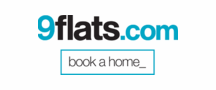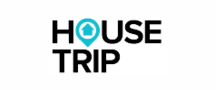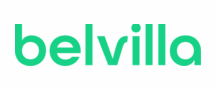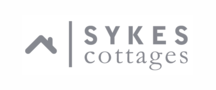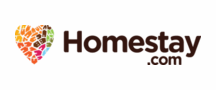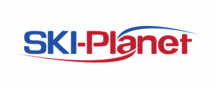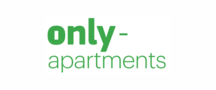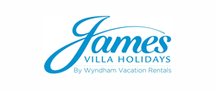 Explore More Vacation Ideas