Choose the perfect vacation rental
Recommended Vacation Rentals Drumheller
Find your perfect vacation rental Drumheller: from $62 per night
Dog-Friendly Vacation Rentals
Best vacation rentals with a balcony
Vacation homes and cottages with a garden
Popular Rental Amenities Drumheller
If you travel with your pet, you can easily compare and find a pet-friendly accommodation Drumheller. Pet-friendly properties in Drumheller have standard prices of $129 per night. There's no need to look only outside the city for a rental, as a few of the pet-friendly accommodations are centrally located (less than 2 kilometres from the city centre).
Step Into a Prehistoric World With a Vacation Home in Drumheller
A prehistoric treasure trove, Drumheller has plenty of dinosaur bones and fossils to display. But there are also prairie dogs, ghost towns, hoodoo rock formations, and ravines in this beautiful location. Drumheller is located in Red Deer Valley. The valley was created nearly 10,000 years ago by glacial waters, and the landscape with its geological formations resembling lunar craters is remarkable.
Where to find the best food Drumheller?
Friendly Family Restaurants
Drumheller has many vintage restaurants and eateries, and most of them are family-owned. These establishments are the perfect place to sample some of Canada's rich foods, such as delicious cheese steaks, or the famous poutine, which is french fries covered in gravy with a topping of cheese! If you're looking for something lighter, the area is also famous for its seafood and the restaurants serve excellent mussels and salmon dishes. If you're looking for a more informal dining experience, head to one of the pub and grills locales, where you can play pool or watch sports on TV while enjoying a hearty meal.
If your palate is more international, try the noodle bowls and soups in one of the family-owned Vietnamese restaurants in Drumheller. For something more healthy, you will also find plenty of health-conscious cafes where you can enjoy salads, soups, organic meals, and gluten-free pastries. Finally, for classical American cuisine, you will also find a number of great burger joints that also make delicious milkshakes.
What are the best places to discover the arts and culture of Drumheller?
Dinosaur Museums, Sculptures, and Passion Plays
Drumheller's claim to fame is undoubtedly the fibre glass sculpture of Tyrannosaurus Rex, which towers at a height of 26.2m. Visitors can climb a staircase inside the dinosaur's body to reach a lookout point in the T-Rex's mouth, which offers expansive views of the surrounding countryside. The landscape is largely made up of badlands, typified by dry soil, rocks, mountains, and ravines. The stairway is lined with an interesting exhibit of paintings and fossils illustrating prehistoric times. Following your visit, you can enjoy a meal at one of the nearby restaurants. And that's just for starters. For more dinosaur fun, head to Canada's largest collection of dinosaur fossils, the Royal Tyrrell Museum of Palaeontology. With more than 350,000 visitors annually, this museum is not to be missed.
Drumheller's creative performing arts scene isn't bad either. Every summer and spring, the Canadian Badlands Passion Play revives the dramatic story of Christ's passion with Roman soldiers, whip lashes, and impressive costumes. Performed in a fantastic outdoor amphitheatre, surrounded by astonishing geological formations, the play is a memorable experience. Alternatively, you can enjoy a local, secular production at the Kaleidoscope Community Theatre. Keep in mind that it is worth booking your accommodation in advance in the summer, which is the high season in Drumheller.
What are the best activities for families Drumheller?
Fossil Fun For the Family
A top-rated family attraction in Drumheller is the interactive Fossil World Dinosaur Discovery Centre, which houses more than 200 real fossils. Let the kids dig up dinosaur skeletons, identify different minerals, and scale up the climbing wall. You also won't want to miss Drumheller Spray Park, a dinosaur-themed park whose wading pool with fountains is an instant hit with kids. Even just strolling through Drumheller town, you will come across 30 colourful dinosaurs, placed in prominent locations, like the main shopping centre.
Yet there's more to Drumheller than dinosaurs! Kids and adults with an adventurous streak will enjoy crossing the vertiginous Star Mine Suspension Bridge. Formerly used by coal miners, this 117m long bridge is now used to access the badlands surrounding the city, making it a popular choice for families heading out for a day of hiking. Another fun and educational attraction is the Atlas Coal Mine National Historic Site, just 15min east of Drumheller. Surface and underground tours, train rides, tipple climbs, and vintage machines feature in this unique experience. With comfortable cabins in Drumheller you gain access to all of these attractions.
Where are the unique attractions Drumheller?
Badlands and Beyond - Wild Outdoors
Alberta's stunning landscapes and badlands are easily accessible from Drumheller. Drumheller's Pathway is a hiking trail that runs through the downtown area, past the Red Deer River, and into nature. Alternatively, the 0.5km Drumheller HooDoo Trail is the perfect way to discover the oddly shaped hoodoos that are the real mascots of Alberta's badlands. Formed millions of years ago, these mystical sandstone pillars are a sight worth seeing.
A short drive from Drumheller brings you to Horsthief Canyon. Soak in the wide sky vistas and enjoy looking out over the sweeping badlands terrain where you might spot prairie dogs and gophers. Make sure to wear sturdy walking shoes and carry drinking water. Finally, for spectacular views of the Red Deer Valley, head up to the natural Orkney Viewpoint, perched majestically atop the red rock cliffs. You'll see the river snaking its way in the distance for miles on end.
We compare more than 2,000 providers, including: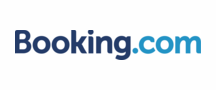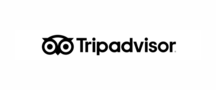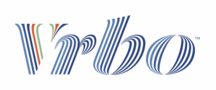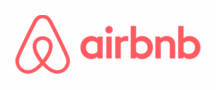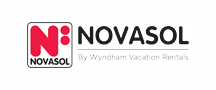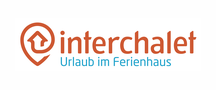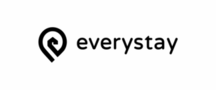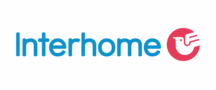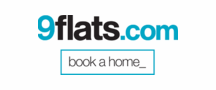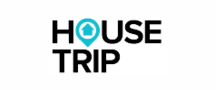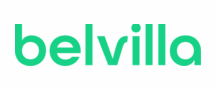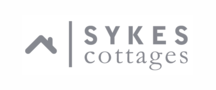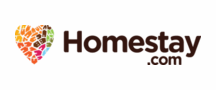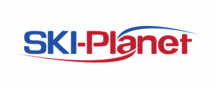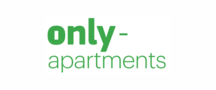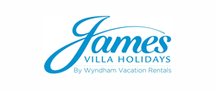 Vacation Destinations Near Drumheller
Vacation Rentals