Choose the perfect vacation rental
Recommended Vacation Rentals Elora
Find your perfect vacation rental Elora: from $130 per night
Vacation homes and cottages with a garden
Popular Rental Amenities Elora
Using our filters will help you find the perfect rental in Elora. You can easily search and find a rental matching your criteria in Elora if you need internet access during your vacation or you never miss an episode of your favorite show, as most accommodations offer "offer.property.internet" or "offer.property.tv." Not as many accommodations in Elora are available if you enjoy soaking in the hot tub or if you want to go fishing as "offer.property.fishing" and "offer.property.whirlpool" are not often available in Elora.
Find Your Ideal Vacation Rental in Elora, Ontario
Set on a striking gorge along the Grand River, Elora is a 115km drive west of Toronto. Known for 19th-century stone architecture, rolling hillsides, and traditional Mennonite farms, Elora provides accommodations ranging from private rooms, hotels, and houses, to cozy bed and breakfasts and apartments.
You'll find vacation homes that come with yards offering swimming pools, outdoor barbecue facilities, and room for your kids to run around. Other features include full kitchens, hot tubs, and fireplaces. Some accommodations are even pet-friendly, meaning your furry family friends can join in your trip.
Where to find the best food Elora?
A Variety of Restaurants & Cafes
Elora offers plenty of great dining options, including classic French cuisine at The Evelyn, where favourites consist of braised beef bourguignon, and duck cassoulet brined in maple syrup. Box Social and Cafe Creperie are great choices for brunch, while the Lost and Found Cafe serves up delicious coffee and snacks like their apple brie croissant.
Still feeling hungry? Try the generous portions at Gorge Country Kitchen, or fish and chips at Somthin' Fishee. If you're in the mood for something Italian, check out Vito's Pizzeria, or LaFontana for pasta. The Bentley House Fine Teas & Tea Room in nearby Fergus offers scrumptious scones served with homemade jams and devon cream, plus a selection of other baked goodies.
What are the best places to discover the arts and culture of Elora?
Historical Architecture, Galleries, and Concerts
Learn more about local heritage by visiting the Wellington County Museum & Archives, located midway between Fergus and Elora. It offers regular activities and a free winter skating rink. Take a creative workshop at the Elora Centre for the Arts, or see a theatrical performance at the 1928-vintage Fergus Grand Theatre.
Grab an Art Walk Map and stroll along downtown Elora's quaint streets. Admire the outdoor sculptures and art exhibitions on display in town. You'll also find a selection of artwork and gift ideas at places like the Karger Gallery, Hanscomb Glass, and Rio Bravo Iron Works.
What are the best activities for families Elora?
Family Adventure & Fun in Elora
Looking for something to do with the family? Take your kids to watch a first-run movie at the Gorge Cinema, located within the stone walls of the historic Commercial Hotel. For something a little more active, channel your inner artist to create a masterpiece at Elora Pottery, or challenge the entire family to some fun at Puzzle Rooms Canada.
Explore the great outdoors with an all-day river tubing adventure in the Elora Gorge with Elora Rapids & Adventure Tours. Or, soak up the scenic views as you traverse the Elora SkyRider Zipline. Make sure you book this ahead of time, as this popular attraction is only open on weekends during July and August.
What are the best nightlife spots Elora?
Peaceful Evenings in Elora
Elora offers plenty of venues to unwind at the end of your day. The Cellar Pub & Grill has an outdoor riverside patio where you can enjoy a cocktail or a selection of tap beers. There's a bottle shop and a brew pub at the popular Elora Brewing Company, while the British-vibed Shepherd's Pub serves up Guinness stout and Harp Irish lager.
The Goofie Newfie in nearby Fergus offers a hospitable Maritime atmosphere, while allowing you to draught your own beer from the table side taps. Cox Creek Cellars is located 14km away in nearby Guelph. They produce wines made from local fruit, and offer tours and tastings onsite.
Where are the unique attractions Elora?
Exploring Elora's Surroundings
Take advantage of the Elora area's natural beauty. Hike, fish, canoe, or paddleboat at Elora Gorge, or swim in the former limestone quarry in the Elora Quarry Conservation Area. View colourful autumn leaves along Lake Belwood, or by Shand Dam, both of which are a short drive away from town. A trip to Elora wouldn't be complete without visiting some of the area's historic bridges. They include the Trestle Bridge along the Aboyne Trail, the David Street Bridge in Elora, and the West Montrose Covered Bridge, the last of its kind in Ontario.
What are the best events and festivals Elora?
Can't-miss Local Events and Festivals
Elora hosts a number of events throughout the year that showcase its regional character. The bustling Elora Farmers' Market takes place every Saturday at Bissell Park from May through October, with indoors selling continuing during the winter months. The Fergus Medieval Faire takes place every July, while August sees an annual Antique & Classic Car Show, and the popular Fergus Scottish Festival & Highland Games, where highlights include whiskey tasting and Highland dancing.
There's also Riverfest Elora with its 3 outdoor stages hosting a series of concerts during its 3-day run in August. A self-guided studio tour at the Elora Centre for the Arts is available in the late fall. September offers the Fergus Fall Fair, one of Ontario's oldest agricultural fairs, with the annual Elora Horse and Hound Parade following in October.
We compare more than 1,300 providers, including: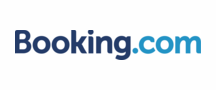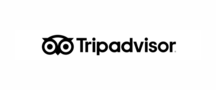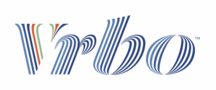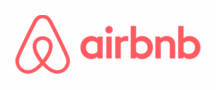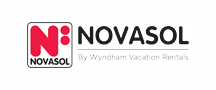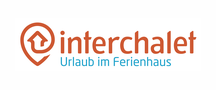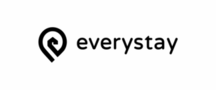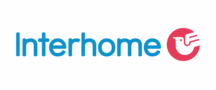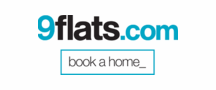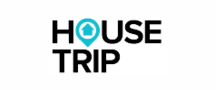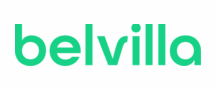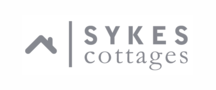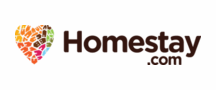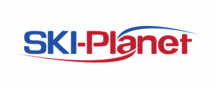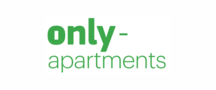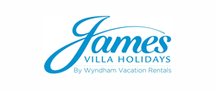 Vacation Destinations Near Elora
Vacation Rentals