Choose the perfect vacation rental
Top vacation destinations in Frankreich
Save up to 69%
Best Vacation Home Deals in Frankreich
Find a vacation home that fits your preferences among the 742,565 beautiful options from several partner websites in France. Using HomeToGo's search feature you can directly search and compare the prices of each available rental to discover the best deal and save up to 69%.
Recommended Vacation Rentals in Frankreich
Find your perfect vacation rental in Frankreich: from $33 per night
Vacation rentals with Wi-Fi
Apartments and vacation rentals with a kitchen
Vacation homes and cottages with a garden
Popular Rental Amenities in Frankreich
France is a great vacation destination if you want a property with a pool, as 26% of the vacation rentals there provide one. Additionally, accommodations with pools in Frankreich have an average price of $322 per night. Most of the listed vacation rentals with pools are hotel rooms. You can also compare and find a property offering a pool near the water, which is the case for one-third of the rentals in this destination.
Price and Availability Index in France
Vacation Rental Price Information in Frankreich
We rendered price information data on the above graph to give you more insights on prices in Frankreich. France is more expensive in February (2/12 - 2/19), where prices are on average $224 a night. Opt for a getaway in October (10/2 - 10/9) for optimal savings when heading to France.
Rental Availability Information in Frankreich
Our availability graph helps you identify the busiest months in Frankreich. In July (7/23 - 7/30), only 10 are available. It is easier to find a rental in a week of August (8/28 - 9/4), as only 50% of the accommodations are booked.
Accommodations for your vacation in Frankreich
France cottage rentals: A gateway to culture and natural beauty
France is one of the world's most popular vacation destinations, and for good reason. This country boasts everything you could want from a vacation, including rich history, world-class cities, beautiful vineyards, beaches and mountains. With France vacation rentals, you'll be able to explore the great sights of this European giant at your leisure, while also soaking up the joie de vivre that defines the laid-back yet sophisticated French lifestyle.
Arrive by Plane, Travel by Train
France is a large country, thus how you get there will depend on which part of the country you wish to visit. Charles de Gaulle Airport in Paris is the largest in France and will likely be your arrival point, especially if you're travelling from outside Europe. Nice, Lyon and Marseille are other major airports in France. You can get around the country via train, but it's recommended that you book a rental car because this will give you access to some of the more out-of-the-way attractions.
What is the weather like in Frankreich?
French weather: Prepare for Different Climates
The weather could be splendid or it may be raining during your trip to France, it all depends on where you book France vacation homes. If you're in the south then you can expect hot summers and mild winters; in the north, you'll get warm summers and chilly winters; near the Alps you'll be at the mercy of the mountains, which usually means snowy winters and warm summers. If you're heading to the north, you'd be advised to take an umbrella with you. But don't despair – a rainy stroll down the Paris Left Bank is just about one of the most idyllic scenes the country has to offer.
What are the top sights in Frankreich?
French Sights and Attractions: Eiffel Tower & So Much More
It's impossible to do justice to the magnificence of France in just a few statements. This is a country with many superb attractions and a broad range of different landscapes. The best advice is to make a base at one of our France rental homes, then explore as much as possible from there.
Paris is the number one French destination. The Louvre, Eiffel Tower, Arc de Triomphe, Notre Dame and Left Bank are all magnificent, must-visit sights, but the real joy is simply in strolling the streets and soaking up the atmosphere. Grab a coffee at one of the curbside cafés, relax and watch the world go by.
The French Riviera is another stunning part of the country. This area, once a seasonal retreat for the rich and famous, has retained all of its character and charm. Côte d'Azur is a laid-back oasis with world-class amenities and exciting cities. Spend some time in Saint-Tropez or the beaches of Antibes, or get ritzy in Monaco.
Take a brief drive away from the major vacation hotspots and you'll be in what locals might term "the real France". The countryside is beautiful in itself, and the scattered villages and towns are charming. There are hundreds of these located across the country, so load up the car with supplies and take a tour.
What are the best events and festivals in Frankreich?
The best annual events in France
France hosts some of the leading annual events in a number of fields. For starters, there's the internationally famous Cannes Film Festival, the Monaco Grand Prix and Le Tour de France, all of which have buzzing atmospheres.
There is also Bastille Day, the national day of celebration, which takes place on 14th July and is marked by fireworks and a carnival atmosphere. Also worth visiting is the Fete de la Musique, an annual event celebrating the very best of, well, music.
Of course, France is a highly cultural country, and there are myriad of events taking place throughout the year. Whatever time you book France vacation rentals, there'll surely be events taking place nearby.
What are the benefits of self-catering in Frankreich?
Self-catering in your France vacation rental
France vacation homes allow you to sink into the authentic French way of life. Whether it's sourced from a local supermarket or a farmers' market, the quality of food across the country is simply staggering. If you're in the south of the country, buy some cheese, red wine and high-quality ingredients to enjoy a picnic in the sunshine around one of our France vacation rentals. In Paris, you'll be visiting your local bakery for croissants and pain (bread) for a typically French start to the day.
What are the must-see attractions in Frankreich?
Top 3 Ski Resorts in France
The French Alps have been popular with skiers for generations, thanks to their reliable snowfall, stunning scenery, and comfortable accommodations, including of course, the traditional chalet.
1. Val d'Isère
Situated close to the Italian border, offers everything that winter sports enthusiasts need in one resort.
Part of the wider Espace Killy ski area, Val d'Isère boasts slopes for skiers of all abilities, including the infamous Face de Bellevarde, the 1992 Olympic course. Adventurous skiers can even head off-piste, while beginners are well catered for on the nursery slopes.
Enjoy the lively après-ski scene in Val d'Isère with dinner at one of the resort's top restaurants, including the Michelin-starred L'Atelier Edmond, which services a fine-dining take on traditional Alpine dishes.
2. Courchevel Ski Resort
The ski resort is built around five picturesque Alpine villages, and makes up part of Les Trois Vallées, the largest linked ski area in the world, with over 600km of ski slopes and 183 ski lifts. The area also employs over 3,000 ski instructors every winter, for any neophytes in your group!
Courchevel is home to plenty of luxurious chalet rental options, many of which have their own hot tub or even a sauna to get you fit and ready for another day's skiing.
3. Val Thorens
Neighbouring Val Thorens is at the highest point in the Trois Vallées ski area, which makes it an ideal option for visitors for whom skiing in France is paramount. Nonetheless, the après-ski is also a big draw, aimed at a younger crowd thanks to lively bars and the biggest nightclub in the Alps, Malaysia. And if you're looking for something a bit different, try your hand at ice driving, at a specially constructed track built and designed by Formula One star Alain Prost.
We list offers from thousands of providers, including: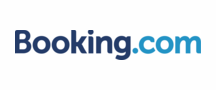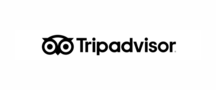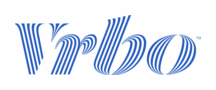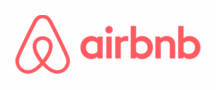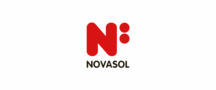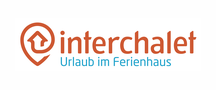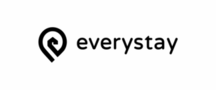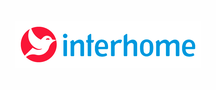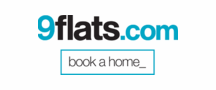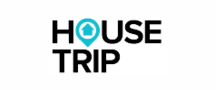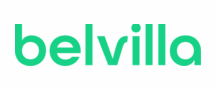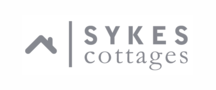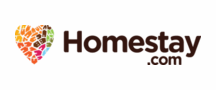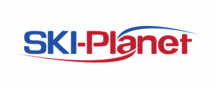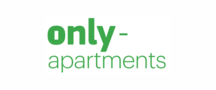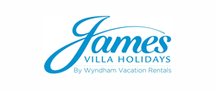 Explore More Vacation Ideas