Choose the perfect vacation rental
Recommended Vacation Rentals Gananoque
Find your perfect vacation rental Gananoque: from $132 per night
Vacation homes with fishing spots nearby
Apartments and vacation rentals with a kitchen
Popular Rental Amenities Gananoque
Vacationers who are specifically searching for a pet-friendly vacation rental will find Gananoque convenient since many vacation rentals are pet-friendly there. Most pet-friendly options in Gananoque are hotel rooms. Furthermore, they cost, on average, $153. You will also find different rental options if you want to stay near the city center, as a few of the pet-friendly rentals are less than 2 mile away from the center of the city (0).
A Vacation Home in the Gateway to the 1000 Islands - Gananoque
A 15min drive from the US border (Upper New York State), Gananoque is a tranquil Victorian town, buried in the heart of the Thousand Islands. Easily accessible from Montreal (3hrs), Ottawa (2hrs), and Toronto (3hrs), vacationers flock here during summer. That said, it is a true all-weather destination. Discover it with a vacation home as your base.
Where to find the best food Gananoque?
Embrace the Tranquility with Some Local Slow-cooked, Flavour-filled Cuisine
Whether you're seeking local brews at neighbourhood pubs or elegant patio-style dining, Gananoque delivers in style. Kickstart the day with breakfast bagels, omelettes, sourdough toasts, and delicious coffee at Laverne's Eatery. Slow cooking with Czech influences define the Maple Leaf Restaurant—recommended is their pork schnitzel, and hot vegetarian borscht topped with sour cream.
The Purple House Cafe is, well, an actual bright purple house with waterfront views. Enjoy chilled beer and wood-fired pizza in their patio garden. Across the Gananoque River, Riva Restaurant excels in authentic Italian fare. For gourmet burgers, organic ciders, and craft lagers, with live music, The Old English Pub won't disappoint. Serving locals since 1975, Bravo Family Restaurant regales diners with its chicken philly, bacon cheeseburgers, pork chops, and salmon steak.
What are the best places to discover the arts and culture of Gananoque?
Thousand Island Culture and Art
The Thousand Islands Boat Museum (TIBM) boasts a tidy collection of vintage boats and restored watercraft; some of them docked on the river—there is an interactive children's room too. TIBM is a must if you'd like to learn more about the folks who built the sturdy, rustic boats, how they traversed the islands, and built island cottages. The Arthur Child Heritage Museum meanwhile is dedicated to preserving and showcasing the life and times of the Thousand Islands people. You can pick up local mementos, jewellery, skiff clothing and even maple syrup from their gift shop. VAGA Art Gallery (Visual Artists of Gananoque and Area) established in the summer of 1993 showcases the works of local artists in mediums spanning collage, graphite, oil, pastels, and more.
Combine your culture quest with a boat cruise on the St. Lawrence River. The Rhineland-inspired Boldt Castle technically lies in the USA near Alexandria Bay but is accessible by boat or water taxi from Gananoque. Discover a tragic love story that lies behind the construction of the gigantic 120-room castle. The Boldt Castle Yacht House on Wellesley Island stands testament to the wealth of the Boldt family with its magnificent towers, spires, and shingle-style architectural design. Don't miss the 1892 Steam Yacht and antique wooden boats while here.
Once back at your cottage rental, why not check out the Thousand Islands Playhouse, named "the most charming theatre in Canada" by CBC Radio. Their eclectic program includes rib-tickling comedies, musicals, and powerful dramas. Local taverns near the playhouse are perfect for a pre-show supper.
What are the best activities for families Gananoque?
Horses, Quilts and Year Round Festivals in Gananoque
Among the town's many events, a top summer draw is the Gananoque Farmers Market which runs from June through October. This is your chance to meet the town's friendly inhabitants, enjoy live music on the bandstand, and of course, sample the meats, cheeses, and maple syrup. June's Lansdowne Textile Festival brings together the region's quilters, weavers, and other artisans who showcase their finished products and colourful accessories.
Gananoque's most-awaited festival is Ribfest which takes place over the Canada Day long weekend. This family-friendly affair features it all from pony rides to live music, firework displays, and sizzling meats. It's a good idea to coincide your trip in summertime and book accommodation in advance.
September ushers in the Lansdowne Horse Festival where Icelandic, Paso Fino, Canadian, and other beautiful breeds, gather on the Lansdowne Fairgrounds. It's a wonderful event for families with young kids.
Where are the unique attractions Gananoque?
Skydives, Scenic Trails, and Waterside Sports
An ideal getaway for couples, families, and adventure seekers, Gananoque offers its visitors a profusion of outdoor recreation: scuba diving, beach combing, kayaking, and swimming among other distractions. For off-road cycling, the 37km 1000 Islands Bike Path won't disappoint. A multi-day tour is the best way to savour the scenic trail as you stop en route to soak in views of the wildflowers, seaside cliffs, and charming seafront accommodations. Fish to your heart's content in the St. Lawrence River as bass, pike, and muskie rise to the bait.
The region's untamed beauty comes to life on the well-marked Gananoque Trail System. For a truly memorable trip, consider a tandem freefall skydive where advanced coaching and instruction will certainly help calm those nerves. Finally, don't forget that Gananoque is a top-rated winter destination. Cross-country skiing, snow-shoeing, and river skating are popular winter sports.
We compare more than 1,300 providers, including: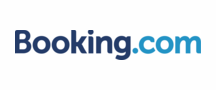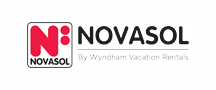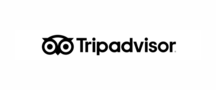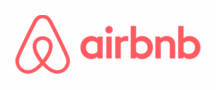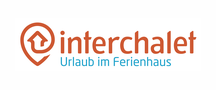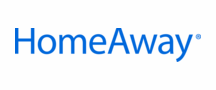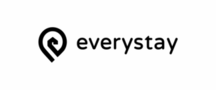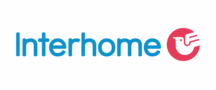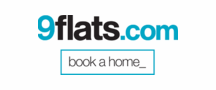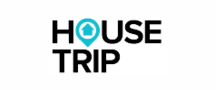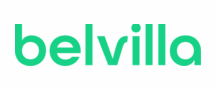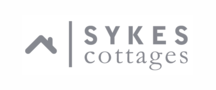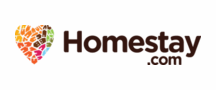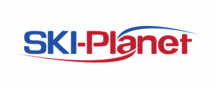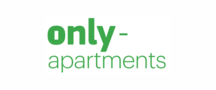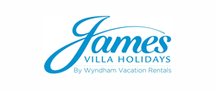 Vacation Destinations Near Gananoque