Choose the perfect vacation rental
Save up to 27%
Best Vacation Home Deals Grand Bend
15 beautiful properties from 7 vacation rental websites can be booked in Grand Bend, from $83 per night. All of the offers from the different providers are instantly compared on our website to help you save up to 27%.
Recommended Vacation Rentals Grand Bend
Find your perfect vacation rental Grand Bend: from $83 per night
Vacation rentals with Wi-Fi
Vacation rentals with a fireplace
Apartments and vacation rentals with a kitchen
Popular Rental Amenities Grand Bend
Grand Bend is a great vacation spot if you have a pet, as 6 properties Grand Bend allow you to bring your four-legged friend. House rentals are the most pet-friendly type of property in Grand Bend. Also, a night in a pet-friendly property there costs, on average, $222. There's no need to look only outside the city for a rental, as a few of the pet-friendly properties are very central (less than 2 miles from the city center).
Enjoy "Life on the Bend" from a Grand Bend Cottage Rental
Find your perfect Grand Bend cabin and cottage rentals and relax in a spacious home with lake views during your next vacation.
Where to find the best food Grand Bend?
Where to Eat in Grand Bend: Locally Caught Sushi and Home-Style Cooking
Taste fresh sushi at Midori Sushi Bar, where the patio is the perfect spot to watch the sunset over Lake Huron. The sushi includes locally caught fish prepared in the traditional Japanese style.
F.I.N.E. A Restaurant, set in a quaint log cabin, boasts some of the best food in the area. Try the local pickerel or a homebaked butter tart, and look out for special holiday menus around Christmas and Halloween.
What are the best places to discover the arts and culture of Grand Bend?
Support the Arts and Discover the History of Grand Bend
Sunset Arts is home to a wide range of works from local artists and hosts art classes and events throughout summer. Browse the gallery and look for a souvenir of your holiday.
At Lambton Heritage Museum, you can see artifacts tracing the Grand Bend area's history. In the museum, you'll find the last horse-drawn ambulance in Ontario, John Goodison steam engines, a collection of 19th-century furniture, and pieces of a church built in 1867.
What are the best activities for families Grand Bend?
Kick Back and Relax on the Beach and at Starlite Drive-In Theatre
Grand Bend Beach offers refreshingly cool waves and soft, white sand that's perfect for building sandcastles. It's a great place for the whole family to spend a summer's day. You can hire a kayak or jet ski to explore the lake, and there's also a splash pad, picnic tables, restrooms, and a playground at the beach. If you get hungry, there are plenty of restaurants within a short walk of the beach.
Travel back in time by taking your children to an old-fashioned drive-in theatre, the Starlite. Every night in the summer months, you can watch two newly released movies back-to-back in the comfort of your car. Grab some popcorn from the concession stand or bring your own snacks from your Grand Bend cottage rental.
What are the best nightlife spots Grand Bend?
Be Entertained at Huron Country Playhouse and Gables Tavern
Huron Country Playhouse is a 950-seat auditorium that hosts productions of well-loved classics such as Grease. In summer, you may even find Broadway touring companies at the theatre, and there's always a play for young kids during the holidays. For the perfect night out, grab dinner at the restaurant onsite before the show.
Gables Tavern, a Grand Bend icon, has been the centre of the town's nightlife for years. Watch sports on big-screen TVs, play a game of pool, listen to some live music, have a cocktail, or hit the dancefloor at this popular pub and nightclub. Gables stocks a wide range of local craft beers and has an extensive cocktail menu.
Where are the unique attractions Grand Bend?
See a Different Side of the Region at Grand Bend Parasail and Dark Horse Estate Winery
In summer, go parasailing on Lake Huron for some family fun. Enjoy a scenic boat ride to the parasailing area before you fly high above the boat and get a birds-eye view of the lake and Grand Bend. For even more of an adrenaline rush, get in touch with the local sky diving school. The qualified instructors will take you up for a short flight followed by an experience you'll never forget.
Visit Dark Horse Estate, the only winery in Huron County. Taste their variety of wines and learn about the art of winemaking during guided tours, and complete your visit with a delicious meal at the restaurant. The winery also offers grape juice tasting for younger visitors and designated drivers.
What are the best events and festivals Grand Bend?
Mingle at the Grand Bend Beer and Food Festival or the South Huron Winter Festival
The South Huron Winter Festival, which takes place each February, includes ice-skating, snowshoeing, cross-country skiing, wagon rides, live musical entertainment, and food vendors from all over southwestern Ontario. Spend a weekend celebrating all of Lake Huron's fun winter activities with your family.
At the Grand Bend Beer and Food Festival, held every May, you can enjoy lovely summer weather and try some of the best local food and beer. The festival includes live music, a beer garden, food vendors, and kids' activities.
The old-fashioned Zurich Country Fair is held in Grand Bend in July. Watch the dance competitions, culinary shows, animal displays, and jamboree. There are plenty of food vendors, a beer tent, and activities for children.
We compare more than 1,300 providers, including: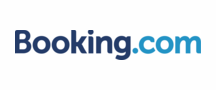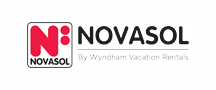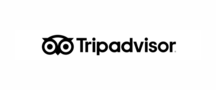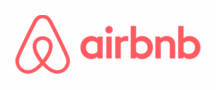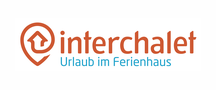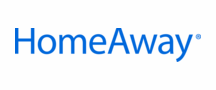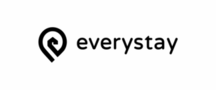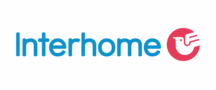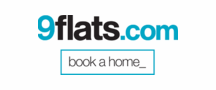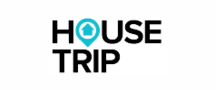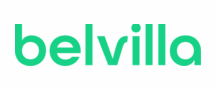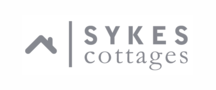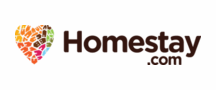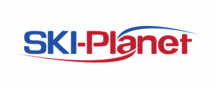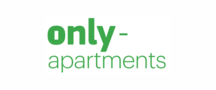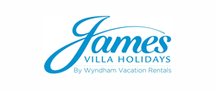 Vacation Destinations Near Grand Bend