Choose the perfect vacation rental
Save up to 82%
Best Vacation Home Deals in Inverness
Recommended Vacation Rentals in Inverness
Find your perfect vacation rental in Inverness: from $64 per night
Vacation rentals with Wi-Fi
Apartments and vacation rentals with a kitchen
Apartments with a balcony or patio
Popular Rental Amenities in Inverness
Select a filter to find an offer meeting your requirements among all of the rentals in Inverness. In Inverness, 1,609 accommodations provide "internet". So, if you need internet access during your vacation, use the internet filter to compare these rentals. You can also search for a vacation rental in Inverness if you are looking for a pet-friendly rental as 54 of the listed accommodations there provide "Pets Allowed."
7-Day Weather Forecast in Inverness
Inverness Vacation Rentals: Explore the Highlands From a Vacation Home
Welcome to Inverness, the beautiful gateway city to the Scottish Highlands. This city is the bustling home to wonderful art, culture, history, and of course the mythical Loch Ness Monster. Come and discover this enchanting city with its medieval churches along the River Ness and be immersed in one of Scotland's finest cities. When you visit, choose from a range of outstanding Inverness vacation rentals, located throughout this delightfully charming destination.
Visit Inverness and explore this breathtaking place in your own time, while having a fantastic vacation accommodation to come back to at the end of every outstanding day in this Scottish gem.
Journey into Inverness
The city of Inverness is accessible in many ways, including by air travel. The main airport in the city is the Inverness International Airport, which is located very close to the inner city. Once you have arrived at the airport you can choose from numerous methods of transport to get you to the many Inverness vacation homes available to you.
You can simply take the number 11 bus, which will lead you quickly and directly into the city center, or you can choose from taxis and airport coaches, which will make your journey more comfortable and convenient. There is also the option to rent a car at the airport, with which you can travel along the A96 motorway directly into the city center. The compact size of the city means it is an easy and quick ride to your own Inverness vacation home.
Where to find the best food in Inverness?
Inverness and its cuisine
Visit the capital of the Scottish Highlands and experience Highland cuisine at its finest. This region has a range of traditional food, from hearty haggis to cullen skink, superb seafood including scallops, mussels and fantastic salmon, and rich highland meats. Try out the cuisine at the numerous traditional restaurants throughout the city and be delighted by the Highlands' fantastic culinary sense.
If you want to experience something more than the Highland cuisine, Inverness' multicultural atmosphere allows you to eat from an international range, with everything from Thai to Italian. At the end of a fantastic time in the city's restaurants, you can kick back and relax in your own Inverness vacation rental.
What are the top sights in Inverness?
Inverness and its sights
Come to the city of Inverness and experience some of its world-renowned sights and locations. Be immersed in the city's history and visit places like the impressive Inverness Cathedral, a place of worship built by the Scottish Episcopal Church in the mid 19th century. Many of the city's most amazing castles and buildings give you insight into medieval life. To see this for yourself head to Urquhart Castle, the imposing Cawdor Castle, or the famed Inverness Castle which is set on a cliff overlooking the River Ness. Learn about the legend of the Loch Ness Monster by visiting the Loch Ness Center & Exhibition, or even taking tours of the Loch itself.
Spend a day at the waterfront and visit Chanonry Point, a spit of land extending into the Moray Firth which surrounds Inverness. Here you can enjoy the rocky beach, a historical lighthouse and even spot some dolphins. Whatever you want to see in this city, a stay at one of the many Inverness vacation rentals will make your visit more convenient and enjoyable.
What are the best places to discover the arts and culture of Inverness?
Inverness art and culture
Engage yourself in Inverness' amazing art and culture scene when you stay in this great city. Visit fantastic art galleries such as the Inverness Museum & Art Gallery, displaying historical and modern works from an array of artists. If art truly is your thing, remember to visit the Scottish Flair Fine Art Gallery, a gallery displaying a beautiful range of historical fine art.
If a night out to the theater is to your fancy, visit the wonderful Eden Court Theater, a large, modern performance space, cinema and music venue. Here you can experience a range of Scottish and international performances, from traditional operas to modern productions. Inverness vacation rentals provide the perfect base for exploring the diverse art and culture scene which Inverness has to offer.
What are the best nightlife spots in Inverness?
Inverness and its night life
Inverness is not only a city of an amazing cultural and artistic scene, but is also home to a thriving nightlife. Visit Inverness and check out its range of traditional Scottish pubs and bars, or the numerous exciting clubs and late-night bars throughout the city. Whatever musical taste you may have, Inverness has you covered with its large variety of live music venues.
If stunning scenery, history and some Scottish charm is your idea of a perfect vacation then Inverness vacation rentals are just right for your vacation!
What are the must-see attractions in Inverness?
Enjoy Highland culture in Inverness
Fort George
Britain's mightiest artillery fortification, Fort George has never been attacked. Look out for the historic ammunition pouches, bayoneted muskets, pikes and swords, and enjoy Highland hospitality at the in-house café.
The Highlanders' Museum
Scotland's largest regimental museum outside of Edinburgh, the Highlanders' Museum houses nearly 20,000 artefacts, fantastically presented with interesting stories to match.
Tomatin Distillery Visitor Center
Take the distillery's Legacy Tour and see how award-winning whiskies are produced. Alternatively, take the Taste of Tomatin tour, for a distillery tour and tasting session, whilst Whisky aficionados will appreciate the in-depth Single Cask Experience.
Inverness Botanic Gardens
Families will love Inverness' oasis with its landscaped gardens, greenhouses, diverse ecosystems, tropical fish ponds and café.
Inverness Museum and Art Gallery
Situated in the city center at the foot of Castle Hill, this museum is a treasure trove of information on Highland Scotland. It also hosts interesting workshops, recitals, talks and child-friendly activities.
Frequently Asked Questions
What is the typical price of a vacation home in Inverness?
The starting price for Apartment rentals or Hotel rooms in Inverness is $64 per night.
What is the typical availability of Apartment rentals in Inverness?
We found 2129 vacation homes in Inverness available for your next trip.
What are the most popular vacation home amenities in Inverness?
Many travellers are searching for internet, TVs, and yards when booking a vacation home in Inverness.
How many Apartment rentals and Hotel rooms can I find in Inverness?
Inverness has 2129 Apartment rentals and Hotel rooms available to book.
Are there pet-friendly vacation rentals in Inverness?
Finding a vacation rental in Inverness that allows dogs is definitely possible, with 74 pet-friendly homes on offfer.
What's the best month to visit Inverness?
The warmest time of year in Inverness is July and August, with the nightly price of a vacation home starting at $64.
We list offers from thousands of providers, including: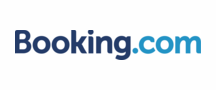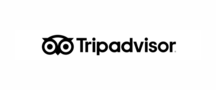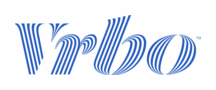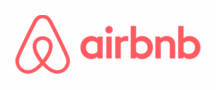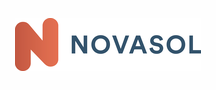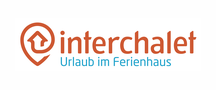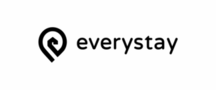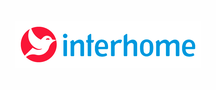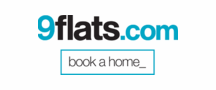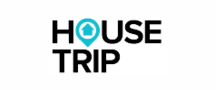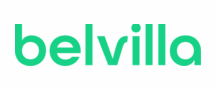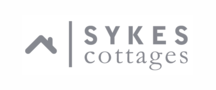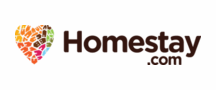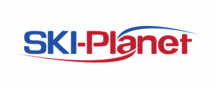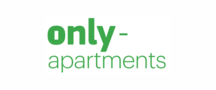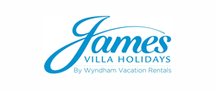 Vacation Destinations Near Inverness
Explore More Vacation Ideas