Choose the perfect vacation rental
Save up to 53%
Best Vacation Home Deals Kawartha Lakes
Recommended Vacation Rentals Kawartha Lakes
Find your perfect vacation rental Kawartha Lakes: from $57 per night
Vacation rentals with Wi-Fi
Vacation rentals and apartments with air conditioning
Vacation rentals with a fireplace
Popular Rental Amenities Kawartha Lakes
Kawartha Lakes is an excellent spot if you have a pet, as 25 rentals Kawartha Lakes allow you to bring your four-legged friend. If this is a top requirement for you, have a look at the hotel rooms Kawartha Lakes. It is the most pet-friendly type of accommodation there. There's no need to look only outside the city for a rental, as a few of the pet-friendly rentals have a central location (less than 2 kilometres from the city centre).
The Weather Kawartha Lakes
7-Day Weather Forecast Kawartha Lakes
Exciting outdoor adventure with a cottage in Kawartha Lakes
A convenient and scenic drive northeast of Toronto, Kawartha Lakes is characterized by vibrant communities located along its scenic lakes. With numerous waterways and beautiful wilderness, the city provides endless opportunities for a variety of recreational activities year-round.
Discover historic communities, hike through forested trails, and enjoy delicious local cuisine when you book cottage rentals in Kawartha Lakes. You'll find a huge selection of vacation rentals in Kawartha Lakes, including waterfront cottages, cozy cabins, and spacious bungalows. These homes are equipped with modern amenities like Wi-Fi, bedrooms with fireplaces, and barbecue grills.
Where to find the best food Kawartha Lakes?
Taste Your Way Through Kawartha Lakes
Kawartha Lakes has an abundance of diverse dining options to satisfy every budget and taste. Boiling Over's Coffee Vault is located in Lindsay. This trendy cafe serves exceptional coffee and a variety of other specialties including yummy pastries and sandwiches, in a cozy atmosphere. Be sure to try their White Mocha and Americano Misto.
If you're craving some pizza, Bill's Pizza House is situated in Omemee along the Trans Canada Highway. In addition to their specialty pies, the restaurant also offers a range of other items including fresh salads, sandwiches, and baked dishes.
The Water's Edge Restaurant in Bobcaygeon offers traditional Canadian cuisine and seafood in a picturesque waterfront setting. This family-run restaurant is ideal for a family night out or a romantic dinner. Their extensive menu includes chicken alfredo, lamb shank, escargot, and more.
The Little Schnitzel House in Lindsay provides a relaxed and friendly dining experience. They serve delicious German dishes made from the freshest ingredients and spices. Try their house specialty platter, Schnitzel Cordon Bleu, or Jaeger Schnitzel.
What are the best places to discover the arts and culture of Kawartha Lakes?
Explore Kawartha Lakes
Visit the Kawartha Settlers' Village in Bobcaygeon to experience the life of early settlers in the region. Previously a bustling family farm, this converted historic village now houses a collection of more than 20 original homes and buildings. Wander through the village to find these buildings and artifacts dating back to 18th-century.
The Boyd Heritage Museum showcases the history of the Boyd family and lumber industry in Bobcaygeon and the greater region. Explore the fascinating history of the former Boyd Mansion, and browse the exhibits including World War I memorabilia, lumbering tools, and Boyd family clothing. There's also a gallery which boasts a collection of beautiful artworks by local artists.
The Kirkfield and District Historical Society Museum, in the village of Kirkfield, is dedicated to preserving and promoting the historical and architectural heritage of the area. The museum collection features artifacts, photographs, and a model replica of the old Kirkfield Quarry.
Where are the unique attractions Kawartha Lakes?
Explore Local Parks and Beaches
Located on Sturgeon Lake, Bobcaygeon Beach Park is one of the most popular sandy beaches in east-central Ontario. The shallow water is perfect for swimming. This family-friendly beach offers facilities like picnic tables, a playground, and barbecue areas. There's also shops and restaurants close to the beach area.
Covering 8 acres, Bobcaygeon Wilderness Park makes an excellent destination for a fun family outing. With a range of trails suitable for all skill levels, the park is great for hiking, cycling, and cross-country skiing. The park is home to a variety of native plants and animal species. The park also serves an educational purpose, with various interpretative signs and a pollinator garden.
The Ken Reid Conservation Area in Lindsay is another great place to spend an action-packed day in beautiful local nature. The park offers many recreational opportunities for all ages, including hiking, picnicking, or cycling. Hike through the loop trails to explore beautiful meadows and wetlands, or catch a glimpse of the wild animals that inhabit this environment.
What are the best events and festivals Kawartha Lakes?
Kawartha Lakes Fun and Festivities
The Kawartha Arts Festival is one of Southern Ontario's largest annual art events. It's held during Labour Day weekend and draws thousands of visitors every year. In addition to showcasing art and craftworks displays, the festival features artist demonstrations, contests, and other entertainment.
Enjoy a self-guided tour of various farms across the Kawartha Lakes region during the annual Kawartha Farmfest event. During this one-day event, you'll be able to meet local farmers who will show off their animals and produce, and learn a variety of farming techniques. You can also try hands-on activities like horse grooming and wool spinning, or sample fresh food grown right on these farms.
Frequently Asked Questions
What is the typical price of a vacation home Kawartha Lakes?
The nightly price for accommodation Kawartha Lakes starts at $57.
What is the typical availability of House rentals Kawartha Lakes?
We found 185 vacation homes Kawartha Lakes available for your next trip.
What are the most popular vacation home amenities Kawartha Lakes?
The most popular amenities for rentals Kawartha Lakes include vacation homes with internet, TVs, or yards.
How many House rentals and Hotel rooms can I find Kawartha Lakes?
Kawartha Lakes has 185 House rentals and Hotel rooms available to book.
Are there pet-friendly vacation rentals Kawartha Lakes?
If you're travelling with a dog, over 21% of vacation rentals Kawartha Lakes are pet-friendly.
What's the best month to visit Kawartha Lakes?
If you're looking for balmy weather, July and August are typically the hottest months Kawartha Lakes with temperatures around 26 °C. January and February Kawartha Lakes are the coldest, with -13 °C on average.
We list offers from thousands of providers, including: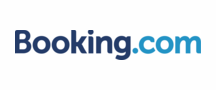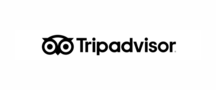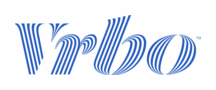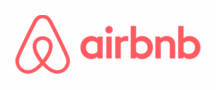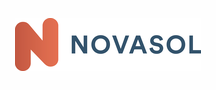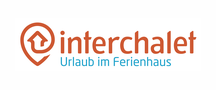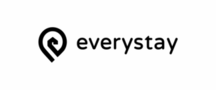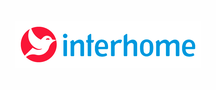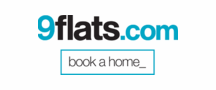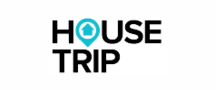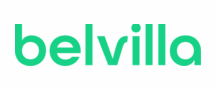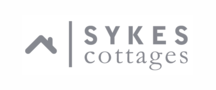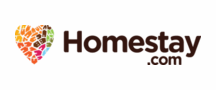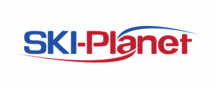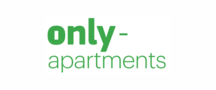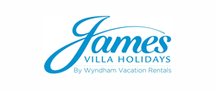 Vacation Destinations Near Kawartha Lakes
What are the top neighbourhoods Kawartha Lakes?
Explore More Vacation Ideas