Choose the perfect vacation rental
Save up to 16%
Best Vacation Home Deals Lethbridge
422 unique rentals from 11 providers can be booked in Lethbridge, from $30 per night. HomeToGo immediately shows the best offers by comparing all of the available accommodations in Lethbridge from 11 different providers.
Recommended Vacation Rentals Lethbridge
Find your perfect vacation rental Lethbridge: from $30 per night
Apartments and vacation rentals with a kitchen
Vacation rentals with Wi-Fi
Vacation rentals and apartments with air conditioning
Popular Rental Amenities Lethbridge
Lethbridge is a great vacation spot if you want an accommodation with a pool, as 55% of the offers there include one. Additionally, accommodations with pools Lethbridge cost, on average, $162 a night. Most of the listed accommodations with pools are hotel rooms. a few of Lethbridge's rentals including a pool are situated within two kilometres of water, divide your time between the pool and the waterfront
Nature and Culture With a Vacation Rental in Lethbridge
Typical accommodations in Lethbridge range from hotels to farm houses and modern houses. Some of these include hot tubs, fire pits, and balconies. These holiday homes provide the perfect base to discover the numerous attractions in the area, from the Nikka Yuko Japanese Garden to the Star Trek Centre in the nearby town of Vulcan.
Where to find the best food Lethbridge?
Gastronomy in Lethbridge
Whatever your food preferences may be, Lethbridge restaurants take good care of your taste buds.
For fine dining, try Miro's Restaurant. Run by Czechoslovakian chef Miro Kyjac, this restaurant offers a full gastronomic menu with soups, appetizers, main courses, and desserts. The menu is inspired by classic French and Italian cuisine.
When in Lethbridge, you won't want to miss the opportunity of sampling the world-class beef, which is farmed in the larger Alberta area. Restaurants like the Keg Steakhouse and Bar provide the perfect setting to indulge in this local delicacy.
Alternatively, classic pasta and pizza dishes are served up at the trendy Italian Table, while the Penny Coffee House in the downtown area offers delicious cappuccinos, as well as vegan and gluten-free dining options. Finally, for a meal with a view, head to the Water Tower Grill, a modern restaurant perched atop of a 31m tower.
What are the best places to discover the arts and culture of Lethbridge?
Arts and Culture in Lethbridge
Overlooking Indian Battle Park and the iconic early 1900s Lethbridge viaduct bridge, the Galt Museum and Archives is a must-see attraction when visiting Lethbridge. From First Nations people, to early European settlers in Canada, the museum houses permanent and temporary exhibitions highlighting aspects of local and Canadian history. The museum even includes a replica of a frontier-era trading post, Fort Whoop-Up, where you can enjoy interactive exhibits and live theatre performances.
Alternatively, discover contemporary artists at the Southern Alberta Art Gallery, or admire the spacious Nikka Yuko Japanese Garden, alongside Henderson Lake. You can also try your hand at origami or calligraphy here. Finally, don't miss the concerts in the Yates Memorial Theatre and the live performances in New West Theatre.
What are the best activities for families Lethbridge?
Family Activities to Enjoy
Lethbridge is a family-friendly destination and many attractions pay particular attention to their family visitors. For example, the Nikka Yuko Japanese Garden offers family passes for up to 5 people, as well as fun activities like dressing up in a Yukata, or partaking in a tea ceremony. Hockey is huge in Canada and your kids are bound to enjoy one of the lively games in the Lethbridge Arena. Finally, there is no lack of outdoor activites for families in the area, from biking and hiking in Nicholas Sheran Park to swimming in one of the many local lakes.
What are the best nightlife spots Lethbridge?
Pubs and Clubs in Lethbridge
Get your evening started at the popular Kingsmen Ale House, which offers an authentic British pub experience. For something more rustic, put on your cowboy boots and hat, and head to the Boss Hogs Country Saloon. Alternatively, you can root for your favourite team at Average Joe's Sport Bar, or join the university crowd at the Good Times Comedy Club.
Later on, there are numerous clubs to choose from where you can dance through the night. Studio 54 or Club Lime are just two of the popular joints in the downtown area.
Where are the unique attractions Lethbridge?
Day Excursions in the Area
The Elizabeth Hall Wetlands are known for their bird and turtle populations, which provide entertaining distraction during hikes through this gorgeous scenery. Nearby, Park Lake Provincial Park offers beaches, swimming, camping, and fishing opportunities. For those with a nerdy streak, a one-hour drive brings you to the Star Trek Centre in the small town of Vulcan. A replica of the Starship Enterprise spaceship, as well as further Star Trek exhibits and memorabilia await here.
A slightly longer drive of about 2 hours opens the doors to the Dinosaur Provincial Park, a UNESCO World Heritage Site. Interpretive trails, guided hikes, and even guided excavations for dinosaur fossils are some activities on offer in this beautiful badlands landscape.
What are the best events and festivals Lethbridge?
Local Festivals and Events
Early summer offers many fun events, such as the Festival South, which features swimming competitions. In July, the Magrath Celebrations Days brings a marketplace and beer garden to the city centre, and the Lethbridge Friendship Society organizes pow wow ceremonies and Indian relay races.
August brings an Electronic Music Festival and a youthful, alternative crowd to the city, whereas the Whoop-Up Days Family Festival offers a more traditional festival venue with parades and picnic parties. In the autumn, you can choose between the Giant Pumpkin Festival in September, and the Oktoberfest, inspired by Germany's annual beer fest in Munich. There is always something happening in this lively city, so start looking for your Lethbridge holiday lodging today!
We list offers from thousands of providers, including: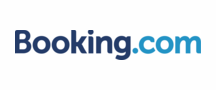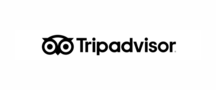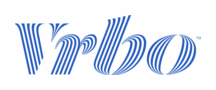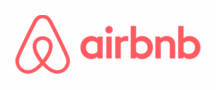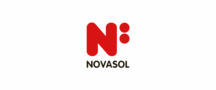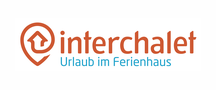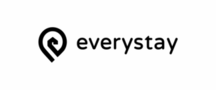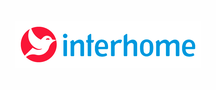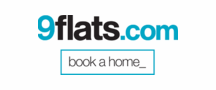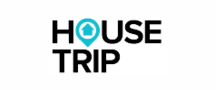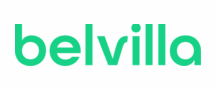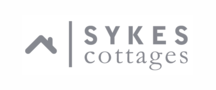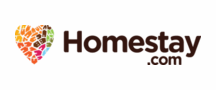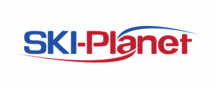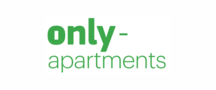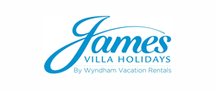 Vacation Destinations Near Lethbridge
Explore More Vacation Ideas