228 wonderful rentals from 12 vacation rental websites are listed in Radium Hot Springs, with prices beginning at $83 per night. HomeToGo, a vacation rental search engine, immediately compares all of these accommodations to help you save up to 10%!
Recommended Vacation Rentals Radium Hot Springs
Find your perfect vacation rental Radium Hot Springs: from $83 per night
Vacation rentals with a fireplace
Vacation homes with fishing spots nearby
Vacation Houses with Pools
Popular Rental Amenities Radium Hot Springs
Radium Hot Springs is a great vacation destination if you want a rental with a pool, as 31% of the accommodations there include one. In addition, properties with pools Radium Hot Springs cost, on average, $226 a night. Most of the available vacation rentals with pools are condo. In Radium Hot Springs, a few of the vacation rentals including a pool are located close to the water.
Discover Your Ideal Cabin in Radium Hot Springs
Located along the Columbia River in British Columbia's East Kootenay region, scenic Radium Hot Springs (commonly referred to as Radium) is a true nature lovers' paradise, nestled between the Purcell and Rocky Mountain ranges. Accommodations in Radium extend from hotels, yurt camping, and private rooms, to traditional log cabins with vaulted ceilings, and spacious houses with plenty of the latest features, and of course, those picturesque mountain views.
Pets are welcome at many of the cabins in Radium Hot Springs. Many also offer conveniences such as fully-equipped kitchens and washers and dryers, while others provide yards with swimming pools, barbecue facilities, or hot tubs. You'll also find vacation rentals that even come with saunas, fireplaces, and balconies.
Where to find the best food Radium Hot Springs?
Local Cuisine & Restaurant Finds
What Radium Hot Springs lacks in sheer size with its population of nearly 800 residents, it more than makes up for with its variety of restaurants. There's plenty of options for all kinds of tastes.
The delicious tostadas, fajitas, and enchiladas are what makes the trendy Don Agave Cantina one of the top-rated restaurants in Radium Hot Springs. You'll find yummy pan-European options, including German, Hungarian, and Austrian cuisines, at venues like Helna's Stube Restaurant, Citadella Restaurant, and the Old Salzburg Restaurant.
The Horsethief Creek Pub & Eatery is a popular choice with locals for its generous portions, great burgers, and half-price wing night, as well as regular live music and karaoke. If you're looking to satisfy your sweet tooth, your kids are sure to love a trip to Screamers or Gerry's Gelati for ice cream.
What are the best places to discover the arts and culture of Radium Hot Springs?
A Vibrant Cultural Scene in Radium
Radium Hot Springs has much to offer with arts and culture. The Windermere Valley Museum, 16km due south of Radium Hot Springs, features a selection of vintage local structures including a mining cabin, a notary building, and a 1906 schoolhouse. Back in town, the Radium Community Hall and Library provides concert and exhibition space for a variety of community events year-round.
The seasonal RedStreak Artworks Studio & Gallery showcases western Canadian artists through colourful paintings depicting regional wildlife and landscapes. For beautiful local souvenirs you can take home, visit the Village Arts artisan cooperative, featuring handmade arts and crafts from a selection of local artists.
What are the best activities for families Radium Hot Springs?
Plenty of Family Fun to Enjoy
Your family is in for a great time; the area offers a seemingly endless array of mountain biking trails, with opportunities to view local wildlife including mule deer, mountain goats, and black bears. During the summer-only Adventure Radium program, your kids will enjoy plenty of games, crafts, and activities catering to ages 5 and up.
For more thrills, Ozzie's Amusements offers a mini-golf course and go-karts. Teenagers will love the chance to explore town on a Segway with Scootin' Kootenay Tours, which also offers an exhilarating zip line tour with Valley Zipline Adventures. Consider a flat-water paddle along the stretch of the Columbia River from Invermere to Radium Hot Springs, which passes through the wildlife-abundant Columbia River Wetlands.
Where are the unique attractions Radium Hot Springs?
Exploring Destinations Near Radium
Soaking in the thermal warmth of the Radium Hot Springs Pools in Kootenay National Park is a must-do activity. You may even be to spot bighorn sheep scaling the mountainside as you relax in the water. Olive Lake, located within the park, is an easy hike, and one of many in the area.
Radium is also home to two world-class golf courses, both sporting views of the mountains, as well as three par-3, 9-hole courses. If you're looking for more of an adventure, schedule a tour by ATV or snowmobile with Toby Creek Adventures. They provide fun guided excursions for all ages and skill levels, taking guests through some of the most majestic scenery around.
What are the best events and festivals Radium Hot Springs?
An Abundance of Local Events & Festivals
Radium Hot Springs' social calendar stays busy all year. The annual Nipika Toby Creek Nordic Loppet weekend takes place in January, where the fun includes cross-country ski racing, snowshoeing, and tobogganing. May is the time to check out Invermere's Wings Over the Rockies Festival celebrating local birds, or participate in the Kootenay Krusher Mountain Bike Race, or Crazy Soles Nipika Trail Run.
Radium Days in June is a local celebration featuring a parade, pancake breakfast, and the popular BritsBest Car Show. July brings the Steamboat Mountain Music Festival in nearby Edgewater, with the goal of supporting local music education initiatives. August offers the Invermere Music Festival, an energetic weekend of eclectic performances along the lakeside.
The popular Columbia Valley Classics Autumn Show and Shine car show takes places each September, as does the Ram into Fall Fundraising Golf Tournament at the Radium Course. For a uniquely local event, the Headbanger Festival in November is an educational week-long experience, showcasing the area's bighorn sheep during their rutting season.
We compare more than 1,300 providers, including: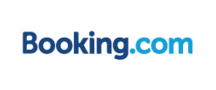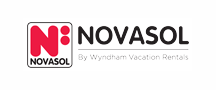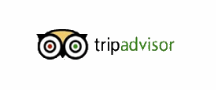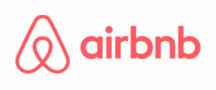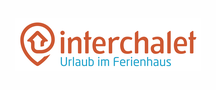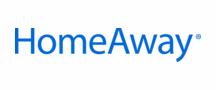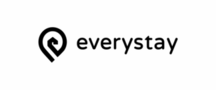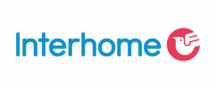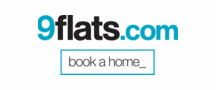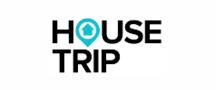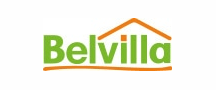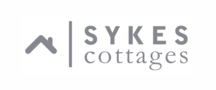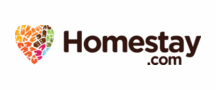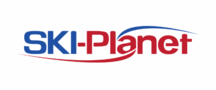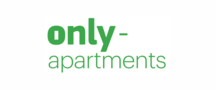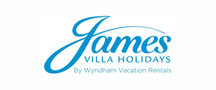 Vacation Destinations Near Radium Hot Springs