Choose the perfect vacation rental
Save up to 38%
Best Vacation Home Deals Sechelt
174 wonderful accommodations from 11 partner websites, including Booking.com and stayz, are available in Sechelt. By comparing these vacation rentals, HomeToGo features the most economical offers and the highest rated properties in Sechelt.
Recommended Vacation Rentals Sechelt
Find your perfect vacation rental Sechelt: from $113 per night
Apartments and vacation rentals with a kitchen
Apartments with a balcony or patio
Vacation rentals with Wi-Fi
Popular Rental Amenities Sechelt
Using our filters will help you find the perfect accommodation in Sechelt. Sechelt is the right place to look for a property if you need internet access during your vacation or you want to tune out with some TV time, as the most common features are "offer.property.internet" and "offer.property.tv." Three amenities that are not typical are "offer.property.cot," "offer.property.sauna," and "offer.property.pool."
A Vacation Home in Sechelt, the Pearl of the Sunshine Coast
A mere 40-minute drive from West Vancouver, the eclectic seaside town of Sechelt is a four-season destination surrounded by lush parks, fabulous beaches, and nature trails. The town derives its name from the aboriginal word, Shíshálh, a reference to the First Nations people who first settled here thousands of years ago. Incorporated in 1956, Sechelt is a popular home base for those looking to explore the Lower Sunshine Coast. Come and experience British Columbia's finest hospitality with a vacation rental or waterfront accommodations.
Where to find the best food Sechelt?
Dining in Sechelt: The World on Your Plate
Bite into international tastes at Sechelt's restaurants, which serve Asian, Mexican, French, European, East Indian, and Canadian delicacies, among others. Take your pick from modern fine-dining settings and old gastropubs, grab a gelato and stroll down the promenade by sunset, or enjoy a plate of fish & chips at Sechelt's many waterside bars.
A fixture since 1988, The Lighthouse Pub has one of Sechelt's largest outdoor patios. Come for the weekly live entertainment, pool tables, and great pork tacos, calamari, and coconut curry mussels. The Shift Kitchen & Tapas Bar beckons with its spicy guacamole, chipotle rice bowl, and soft tacos, all best washed down with a chilled local beer.
Fancy eating at your bed and breakfast instead of heading out after a hard day's sightseeing? Just pick some artisanal meats, cheeses, and freshly baked goodies at Sechelt's' numerous gourmand shops.
What are the best places to discover the arts and culture of Sechelt?
First Nation Heritage Awaits
A good start to your sojourn would be by strolling through downtown Sechelt. Grab your camera and take in the century-old houses and charming family-owned shops. Cowrie Street, awash with artisan shops and boutique stores, is the perfect place to find coastal crafts. Meanwhile, culture travellers will enjoy browsing through the intriguing bric-a-brac, meeting locals, and sampling farm-fresh goodies at the Sechelt Farmers Market.
Shíshálh heritage comes alive at the Tems Swiya Museum on the Sunshine Coast Highway. While here, look out for the 3,500-year-old mortuary stone, and the "Sechelt Image," a mysterious sculpture of a woman holding a baby, looking toward the sky. Visit the Sunshine Coast Museum, which traces the region's history through a series of over 9,000 photos and documents, or walk along the waterfront to read the heritage plaques displaying regional history.
Where are the unique attractions Sechelt?
Sunshine Coast Day Trips: Wildlife and Waterside Fun
With Sechelt as your base, it's easy to embark on day trips to the neighbouring communities of Egmont, Roberts Creek, and Halfmoon Bay. Water babies can spend hours paddling, boating, fishing, and kayaking at the scenic fjords of Sechelt Inlet, Salmon Inlet, and Narrows Inlet. The Sunshine Coast's dive sites are also well known – highly recommended are Skookumchuck Narrows, Powell River, and Mermaid Cove, where a 2.74m bronze mermaid statue reposes serenely.
The unique seaside community of Pender Harbour is worth exploring for its five freshwater lakes, easy walks, and salmon fishing. From here, you can rent a boat and visit the Anderson and Charles Islands and the 400ft-deep grotto of Fearney Bluffs, replete with sea life and granite-etched pictographs.
Sechelt also attracts cyclists with its 700km of bike trails weaving past rugged shoreline and mossy rain forests. Halfmoon Bay is a favourite with newbie bikers, thanks to its easy cruises and downhill runs. Set out on the Sunshine Coast's golf trail and practice your swing at the picturesque Blue Ocean, Pender Harbour, and Myrtle Point golf courses. Finally, don't forget the region's fabulous wildlife: sightings of great blue herons, bears, coyotes, cougars, and whales reward visitors to Sechelt.
What are the best events and festivals Sechelt?
Art, Cars, and Canada Day
Why not plan your trip to coincide with Sechelt's festivals? A top favourite is the Sunshine Coast Festival of the Written Arts, which brings together established Canadian writers and rising stars each summer. Equally exciting is Taste of Sechelt, where the town's most popular eateries come together to tease your taste buds with their signature dishes.
Summer also features the 3-day outdoor Rogue Arts Festival, a celebration of music, interactive art installations, and delicious food, and the Sleepy Hollow Rod Run, which attracts automobile fans from the Pacific Northwest and beyond. Vintage cars cruise down the highway as costumed spectators cheer on.
Canada Day is a non-stop fun affair, bringing pancake breakfasts, break dancing, live music, and local eats. Make sure to check out the face-painting booths and pony rides at Hackett Park. A highlight of the festival calendar is the wonderfully curated Sechelt Art Festival, which features heritage exhibits, circus arts, concerts, and workshops galore.
We list offers from thousands of providers, including: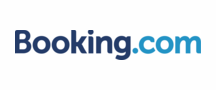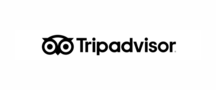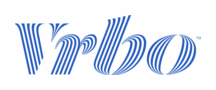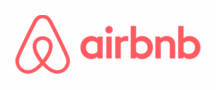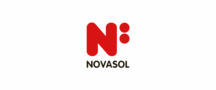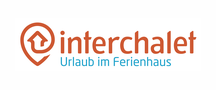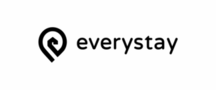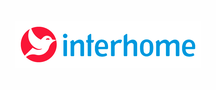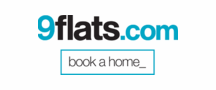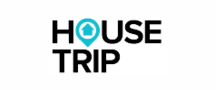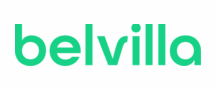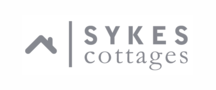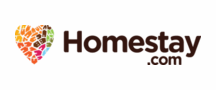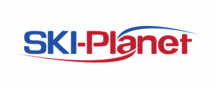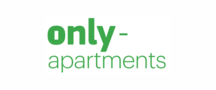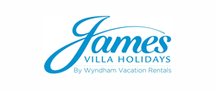 Vacation Destinations Near Sechelt
Explore More Vacation Ideas