Choose the perfect vacation rental
Recommended Vacation Rentals Twillingate
Find your perfect vacation rental Twillingate: from $93 per night
Best vacation rentals with a balcony
Apartments with a balcony or patio
Apartments and vacation rentals with a kitchen
Popular Rental Amenities Twillingate
Check above for the most popular filters in Twillingate and the number of accommodations that include them. In Twillingate, 33 accommodations offer "offer.property.internet". Consequently, if you need internet access during your vacation, use the offer.property.internet filter to compare these properties. Plan your vacation in advance if you're dreaming of days spent poolside or you need a crib for your baby. There are just 1 listed properties including "offer.property.pool" and 1 properties providing "offer.property.cot."
Explore the World's Iceberg Capital With a Twillingate Vacation Home
Located on the Twillingate Islands, off the northeastern coast of Newfoundland, Twillingate is a picturesque town that offers a great range of physical and cultural activities. Whether you're seeking a cozy bed and breakfast accommodation overlooking Notre Dame Bay or prefer a self-catering vacation rental, you will find the perfect home base to explore this friendly part of Canada in Twillingate.
What are the best places to discover the arts and culture of Twillingate?
Cultural Attractions in Twillingate: History Museums and Local Art
Discover the history of the Twillingate Islands at the Twillingate Museum, a former Anglican Church rectory that was constructed in the early 20th c. The museum houses several exhibition spaces. Visitors gain insight into the traditions of the local First Nations people, as well as the history of the early European settlers who later colonized these remote island communities. There is also a gift shop where you can purchase local arts and crafts, as well as books about Twillingate and its heritage.
Twillingate is one of the oldest ports in the province, and the Wooden Boat Museum of Newfoundland and Labrador is a great place to learn about the area's rich maritime history. This unique museum houses several exhibits relating to the traditional art of wooden boat building, the local fishing industry, and life in small fishing communities. Wooden boat building workshops and other special events are also organized at this museum. Alternatively, a visit to the Prime Berth Fishing Museum, approximately 8km southeast of Twillingate, provides a similar insight into Twillingate's maritime and fishing heritage.
Several fine art galleries are also located in Twillingate and the surrounding area, including the popular Driftwood Gallery, operated by acclaimed local artist Ted Stuckless. Twillingate's Artisan Market, Blue Barrel Gallery, Iceberg Shop, and Earth and Sky Healing Gallery also showcase the works of creative, local enthusiasts that produce handmade wares. About 40km outside Twillingate, further cultural attractions beckon, including the historical Durrel Museum and the Beothuk Interpretation Centre.
What are the best activities for families Twillingate?
Nature Fun for Kids: Walking Trails and Beachcombing
Children of all ages enjoy exploring Twillingate and its surroundings on foot or by bike. The Hospital Pond Trail invites you on a short easy walk that is suitable for prams and very young walkers. As well as passing through the local community garden, the trail brings you to a lovely swimming beach. Older kids and teens will prefer the challenge and spectacular views of more advanced hiking trails, such as the Lower Little Harbour Trail, the Top of Twillingate Trail, and the Spillers Cover to Codjack's Cove Trail.
Twillingate's pebbled beaches are popular with young beachcombers, and a few hours can be spent happily searching for driftwood, shells, and sea glass. Some of the most picturesque local beaches include French Beach, Back Harbour, and Wild Cove. The town is also a haven for geocaching enthusiasts, adventurous older children that enjoy exploring the local area as they search for hidden treasure. During early fall, berry-picking provides loads of fun for the whole family.
Where are the unique attractions Twillingate?
Twillingate's Most Memorable Excursions: Iceberg Tours and a Picturesque Lighthouse
The best way to experience the Twillingate Islands' stunning coastal scenery and marine life is to take a boat tour from Twillingate Harbour in the company of a knowledgeable local guide. Twillingate is often referred to as the Iceberg Capital of the World. From April until early August, tours bring visitors to some of the islands' best iceberg viewing spots. Other popular boat tours departing from Twillingate include whale watching adventures, bird-watching excursions, and cultural history tours.
Twillingate also offers plenty of attractions for visitors who prefer exploring on dry land. Situated at the tip of North Twillingate Island, Long Point Lighthouse is a beloved attraction. One of the islands' most photographed landmarks, the lighthouse offers dramatic views over the Atlantic Ocean. It is also the starting point for the scenic Long Point Hiking Trail. During the warmer months, visitors to the lighthouse also enjoy guided tours and exhibitions explaining local history.
What are the best events and festivals Twillingate?
Regular Events in Twillingate: Family Festivals and Creative Workshops
Twillingate's Fish Fun and Folk Festival is a celebration of traditions, natural heritage, and the communities of the Twillingate Islands. Taking place each July, this vibrant family event includes exhibitions, community meals, live performances, singalongs, dances, and competitions. Children will especially enjoy the colourful street parade and fireworks display over Twillingate Harbour.
A mecca for artists and artisans, Twillingate welcomes thousands of creative souls each September for the annual Unscripted Twillingate Digital Arts Festival. With an awesome range of events and workshops for people of every skill level, the festival is an opportunity for digital artists to take their work to the next level, while enjoying one of Canada's most spectacular locations. Festival events include interactive workshops, art exhibitions, morning yoga sessions, nature walks, and loads of other quirky events.
We compare more than 40,000 providers, including: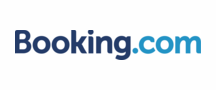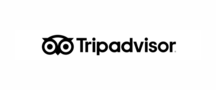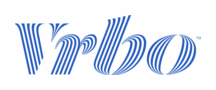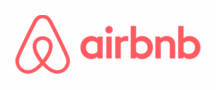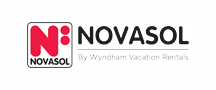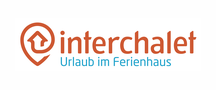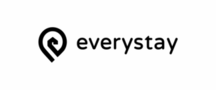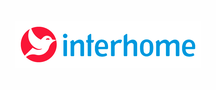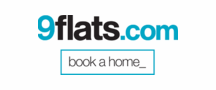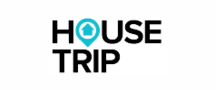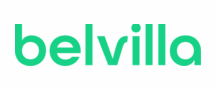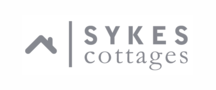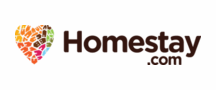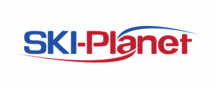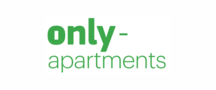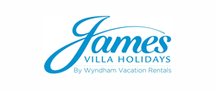 Vacation Destinations Near Twillingate
Explore More Vacation Ideas